Allen Batty has been hired by JN White to be our National Sales Manager. Allen has over 20 years invested in sales and sales management experience.
In his new position Allen brings a wealth of hands-on experience which will foster relationships and create solutions to fit our customer's needs. 
Q & A with Allen Batty
What is your past work history? 
I worked for Northern Engraving for a number of years. My most recent position was at GM Nameplate as a National Sales Manager for graphic products. I managed the Business Development Managers.
What achievement(s) were you most proud of at your last job? 
While working at GM Nameplate I was successful in increasing the sales volume for both new and existing customers. I credit my success to successfully collaborating with the sales team through positive reinforcement, consistent messaging and coaching. 
What drew you to JN White?
I was looking to make an impact. I wanted to work with Direct Reps to help them build their careers. But overall, I would say the people are JN White's biggest asset. After talking to them internally, I knew they had created a great company culture based on great ethical practices that made me excited to join the team.  
How would you summarize what you do? 
I'm responsible for the Direct Representatives' Sales for JN White and ECI Technologies. I provided them with support, mentoring, and supplies they need in the field. I want to encourage them to get back out there and do face-to-face meetings, so I've begun traveling with them. I'm their voice from the outside to the inside reporting to Ken Boss, Vice President of Sales. 
What new strategies or goals would you like the Sales Team to now go after? 
I would like to go after bigger accounts and companies. I would like to collaborate with marketing to better support the sales team with supplies they'll need in the field. A long-term goal would be to also grow the direct team. My strategic focus will be to grow sales for both new and existing customers.
What's something new you're excited to implement at JN White?
It isn't so much what's new as it is building on what's already there. The team is great and I'm looking forward to expanding everyone's idea around growth. JN White and ECI Technologies have great growth potential. I'm excited about the opportunity to get everyone at JNW excited about growth and to see where we can take this. 
What is your favorite part about your position?
My favorite part about my position is working with the Direct Reps in the field. I just absolutely love working with them providing mentoring and support. Helping them with what they need in order to win programs. 
What trends are you spotting and excited about?
The biggest trend I've noticed lately is an increase in onshoring.  Companies are coming back and want suppliers here in the US. Customers like to support products made into their own country. They feel it further benefits the local economy and feel more confident in the product's quality, and supply chain management. Membrane switches are a staple for a variety of industries, from agricultural to medical to industrial automation and more. That's why we're so dedicated to keeping our manufacturing processes state-side, so our customers can get the highest quality products delivered in the shortest amount of time. We have big opportunities coming our way.
What is your favorite aspect about our industry? 
I love that everything is entrepreneurial in our industry. You never know day-to-day what you're going to be working on. I love that there is no specific catalog — everything is different on a daily basis. 
More from Ken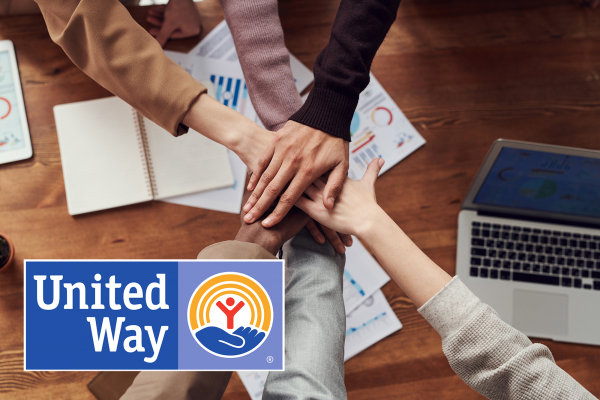 At JN White we believe in giving back to our community, which is why "Community Consciousness" is one of our values. This year we celebrated our 24th year of supporting the United Way and we accomplished two goals. One, we…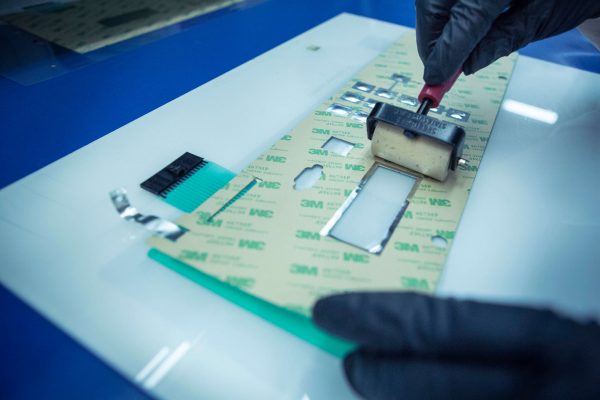 JN White is excited to announce the recent addition of a controlled, low particulate, assembly space for membrane switches. The newly crafted space is designed to provide an isolated environment within the facility, that ensures the highest level of cleanliness…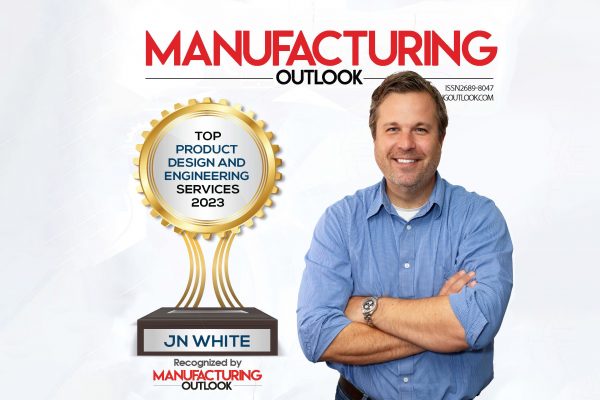 JN White has recently been recognized by Manufacturing Outlook as one of the top companies in Product Design and Engineering Services for 2023. This prestigious award is a testament to our commitment to excellence and innovation, as well as an…