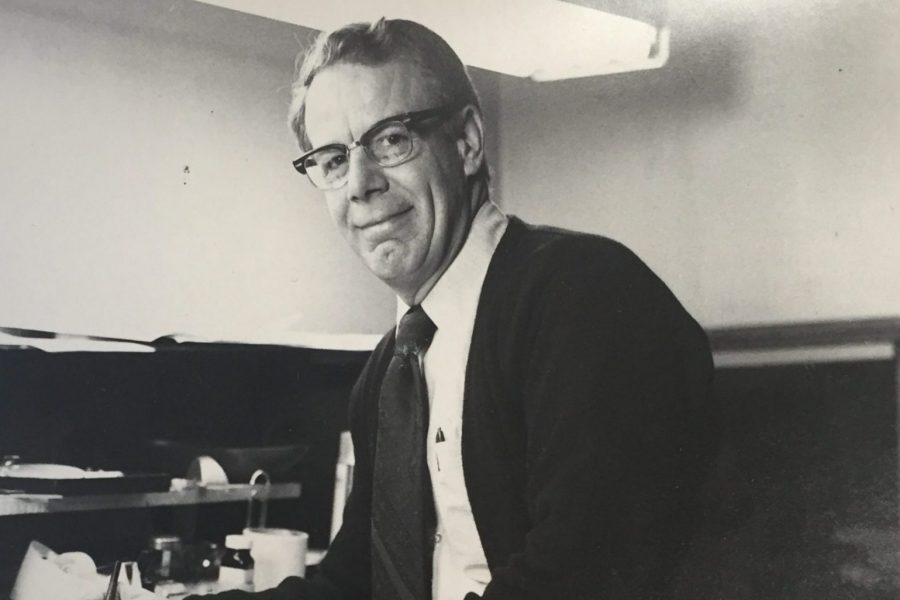 Teagan White, guest blogger. 
2020 marks the sixtieth year of innovative design and manufacturing for JN White®. Founded in 1960, what was known then as J.N. White Designs began in a spare bedroom of my father's childhood home.
James Neel ("J.N."), my grandfather, was born in Perry, New York and on December 28, 1942 he enlisted in the United States Airforce where he became a P-51 pilot in the 352nd Fighter Group. Post-war, J.N. returned to Perry and, as he once wrote, "We [veterans] wanted to make our life's work by doing what we liked to do. [For me] that was artwork." He founded his business doing what was naturally fulfilling to him — designing and screen printing labels. After expanding his workshop to a 4-car garage, he moved his business to the former Perry Knitting Mill in 1970 and hired three employees. In 1975, J.N. White Designs expanded again and moved to its current location. While J.N. was a sales representative, designer and manufacturer, his wife, Betty, managed the company's finances and payroll. 
In 1987, Randy, the third son of J.N. and Betty, left his position as New Business Development Manager for Lego Systems, Inc. to join J.N. White Designs, and hired Ken Boss who is the current Vice President of Sales. Randy and Ken created a niche market in prime labels and continued to grow the company's customer base. 1989, J.N. and Betty retired and Randy became President & CEO. That same year, Randy's wife, Susan, joined him in the business as Vice President of Administration. 
Through organic growth and acquisitions, the company continued to expand over the years:
1992: Acquired the screen printing division of Allen Bailey Tag & Label

2002: J.N. White Designs began manufacturing membrane switches 

2003: The digital printing division was created

2014: Teagan White, third generation, joined the business working in marketing 

2011 and 2015: Acquired the digital printing division and the domestically produced graphic overlays, membrane switches and custom labels from Dawar Technologies, respectively. During the second acquisition, 95% of acquired customers successfully transitioned to J.N. White Designs 

2016: The company rebranded to JN White

®

with the tagline "Precision Answers"

2019: Jason Aymerich is named the company's third President with Randy maintaining his position as owner and CEO

2020: Bryan White, my brother, joined the company in sales
What began sixty years ago as one screen printer in the spare bedroom of a home is now a team of 100 people who engineer and manufacture membrane switches, graphic overlays and labels for brands around the world.  JN White® is poised for future growth enabled by continued investment in our team, in our lean processes and in new equipment. Throughout the year we will share the human side of our business — both of teammates and of our customers. If you'd like to participate, I'd love to hear from you. Stay tuned for more!
Teagan White is the granddaughter of J.N. White and daughter of Randy White. She has been at the company since 2014 working in Marketing.
More from Ken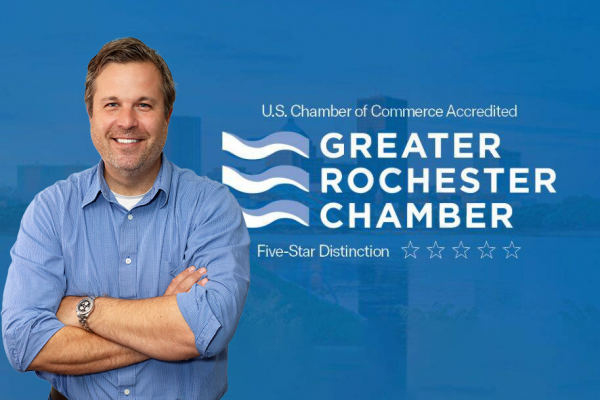 JN White is thrilled to announce that Jason Aymerich, our President, has been nominated for the 2023 Business Person of the Year Award by the Greater Rochester Chamber. This prestigious award recognizes outstanding business leaders who have made significant contributions…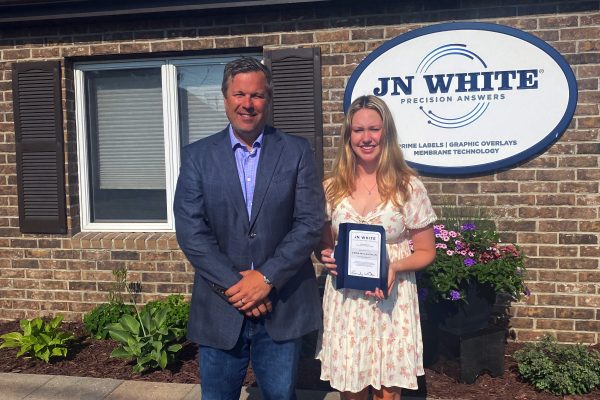 JN White founders James Neel (J.N.) and Betty White retired to Florida in 1993. It was at their retirement party that their son and successor Randy White, CEO, announced the J.N. White Honorary Scholarship, which was to benefit a senior…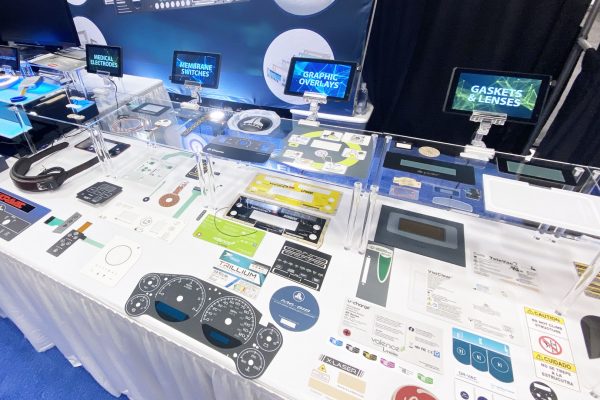 The top 7 common materials used by JN White. In this blog, we'll explore the unique properties and applications of some of the most commonly used materials in our manufacturing processes, and explain why they are ideal for creating high-quality,…