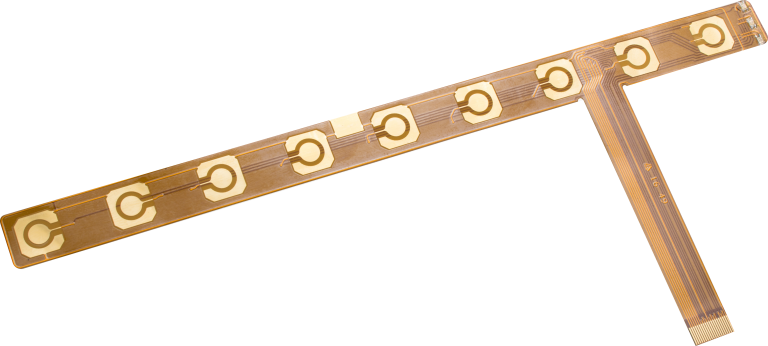 DoD Membrane Switch Capabilities
Durable Materials
When military equipment is deployed, it tends to be deployed in some of the most intense and variable environments in the world. A user interface assembly built to withstand freezing temperatures must also perform well in dry desert conditions. A keypad that contains LED lights must function properly after being transported across the world and deployed in the field.
Tactile Feedback
Tactile feedback is also of very high importance in military applications. Examples include communication devices, vehicles, diagnostic instruments, and communication systems—all of which need customized control systems.
In addition to providing critical tactile feedback, DoD membrane switches must also be able to withstand harsh environmental factors. While there are scenarios where audible feedback is necessary, most applications require quiet, distinct notification of control actuation, which can be challenging as they are often operated by heavily gloved hands. As a result, DoD devices are typically designed with metal domes to accommodate the higher force needed to emit the intended feedback.
Prototyping
Our 4-step rapid prototyping process can save you time and money. More importantly, it's a proven approach designed to get your product to market faster. That's because our prototypes are not facsimiles made of sub-standard materials, but are fully functional parts and components, built with the robustness of a true production product and ready for rigorous application testing.We specialize in the rapid prototyping of membrane switches, graphic overlays, and labels. This gives DoD contractors the chance to fully test a product before committing to a production cycle. In a week or less, we can deliver as many labels or overlays that can be laid out on two 12×18 sheets of material. Both can be handled on very reasonable, single-lot charges. Please contact us for custom requests.
Backlighting
The implementation of the appropriate backlighting solution not only enhances the end-user experience but also proves crucial in various military situations. The JN White® team collaborates closely with DoD product engineers to develop tailored backlighting solutions aligned with their unique objectives. This encompasses a spectrum of technologies, from straightforward LED lighting options to intricate, customizable addressable RGB LED effects, as well as NVIS LEDs, specially designed for night vision imaging systems.
Manufacturing Quality
We're equipped with the latest printing technology, manned by trained experts, and backed by some of the most inventive minds in the industry. But it's our unyielding dedication to quality and confidentiality that has earned us our certifications, awards, and customer loyalty. So give us your thundering timelines, your impossible quantities, your application quandaries—and we'll give you precisely what you need.
See Our Work in the DoD Industry
CUSTOMIZED TRICOLOR LEDS CASE STUDY
JN White® was contacted by a DoD Tier 2 Supplier when they needed assistance designing and engineering a membrane switch with custom tricolor LEDs that would drive an 8" x 12" touchscreen. JN White® expertly produced a custom membrane switch with three custom LED colors, which is now utilized by the military.
DURABLE ENHANCED TACTILE FEEDBACK
A long-time DoD customer of JN White® approached the firm for help in improving a custom membrane switch on a current ruggedized tablet product. In particular, they needed the product to perform well in harsh conditions, such as high temperatures, wind, sand, and movement. In these environments, it is imperative that the user knows if a button has been actuated, so tactile feedback is critically important. In addition, the product needed to incorporate backlighting for enhanced visibility.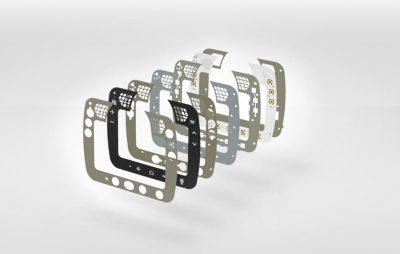 Turn Your Concept Into A Prototype
Get complete production-quality products for testing before committing to full production.
"Very pleased with your team's response to our need during the COVID-19 crisis."
Lisa L., Medical Device
"JN White has been exceptional in working with our company in order to develop the look and feel of our new MRI patient worn transmitter. We had originally worked with a prior manufacturer for an earlier version of this product with much less desirable results. JN White delivered a clean professional product at a very reasonable price on time!"
Gary P., Medical
"We had very little information to work with and Jessica James made it nearly effortless on our end to get us exactly what we needed in a timely manner."
Lexi W., Industrial Equipment
"Getting any after-market graphic overlays done always has a certain risk factor in getting it all right. You guys were helpful, patient, & knowledgeable to achieve the best end result. Even pointing out some things that might be [an] oversight or [areas for] improvements. The outcome was perfect."
John S., Technology
"The print task was between the USA and Australia and everything went so smooth. I submitted a drawing, got a return email for me to confirm what I wanted. Even though this was over the Christmas period the print was waiting for me when I got back to work after the holidays. Great job and thanks."
Matt C., Military
"All of the folks there at JN White that I have talked to and dealt with have been very nice and professional."
Vern L., Industrial
"Customer service is wonderful. Receive confirmations and responses in a timely manner. Product has great quality."
Sara H., Medical
"It has been a pleasure working with JN White. We switched suppliers for some of our products to your company and you have given us higher quality. Excellent work!"
Roger W., Education
"I feel confident that JN White will do my order correctly."
Marie P., Government
"I found working with Sara to be a pleasant experience. We were trying to dial in the color to get just the right look on the printed substrate...Sara sent us a sample print sheet that had several variations, up and down, from the colors we specified, which allowed me to pick exactly the color we wanted. The end result product is perfect!"
Don M., Safety
"Our department has used JN White for a number of years for our inspection labels. They always respond very quickly when we contact them to place an order and communication is great with any questions we have. Highly recommend them."
Jim R., Government
"Easy process and great people to work with."
Richard Z., Military
"I'm very satisfied with your service. Always looking forward to bring the best!"
Ramses Z., Medical Devices
"JN White is very responsive to their customers. Product is delivered as expected...and they provide quality products. They have a clear understanding of the obstacles facing US based customers regarding the entire supply chain."
Bob M., Point of Sale
"We always deal with Steve Matacz. He is the best at making sure all details are perfect. Timely communication with any questions we have."
Paul A., Recreational
"Customer response time is one of the best; always prompt and helpful. On-time performance the last 12 months is 100%."
RoseMarie C., Utilities
"Customer service, quality and lead time are great! No complaints."
Sara H., Medical Devices