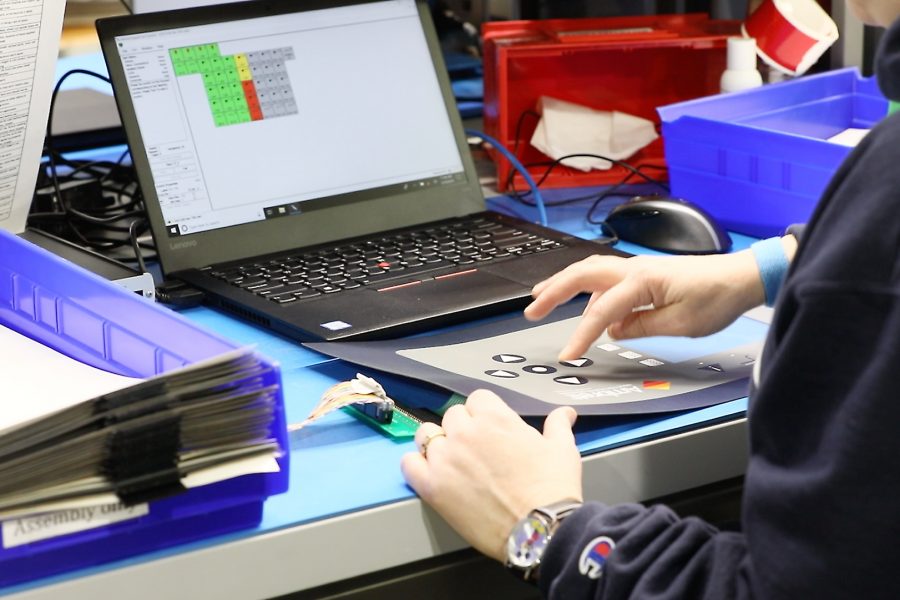 Innovation is one of our top drivers, but innovation without quality isn't innovation at all. It's a good idea that didn't pan out. It's what overpromising and under delivering look like.
When you're considering vendors for a high-priority and high-value project, quality is probably one of the values you care most about. But quality can mean a lot of different things; what does it mean to you? Does it mean a product that withstands 10,000 tests or 10,000,000? Does it mean a product that delivers on most of what it promises, or a product that delivers on everything it promises? Does it mean a product your customers will enjoy or a product your customers can't live without?
To us, quality means a flawless assembly and a perfect product. There isn't room for imperfections, let alone product failure.
But perfection isn't easy, and for most, isn't unattainable.
That, however, is why JN White® is different.
Not only is perfection attainable for us; it's mandatory.
And because we set and meet such impossible standards, we can guarantee that we manufacture one of the most reliable products on the market. It's why we have a 98% customer satisfaction rating and why top brands from around the world have trusted us as their preferred partner.
But what makes us different? Let's explore a few areas that have helped us earn our reputation as a trusted and reliable partner.
Quality Through Culture
For our customers, it all boils down to this: superior outcomes and effortless experience from project start to product finish.
The labels, graphic overlays, and membrane switches we manufacture are more than just components. They're the user interfaces that enable people to interact with your products. Thus, we hold ourselves to rigorous, unwavering quality standards in order to deliver with precision every day on every product.
Likewise, we believe your component vendor shouldn't just be a vendor. To that end, our organization is engaged in Lean Six Sigma in order to provide our customers with the most seamless, highest quality experience possible. It's a promise we stand by.
Prior to our lean journey, questions went up the chain, and expertise and decision-making power were concentrated towards the top of different departments. Now, everyone within the organization is empowered to raise questions and provide solutions. That is the new expectation. Not just from a manufacturing perspective, but with every aspect of the business. Sales. Estimating. Ordering. Graphics. Production. Shipping. Absolutely everything. And it's making a difference.
Quality Through Technology and Expertise
At JN White®, we make complex user interface assemblies, membrane switches, graphic overlays, and custom labels. But it's how we do it that makes us different: by using precision to manufacture component solutions that answer our customers' challenges.
As your manufacturing partner, you can count on our rigorous production tolerances and outstanding color control. Our leading-edge technology includes fast, reliable, cost-effective rapid prototyping and is made to your full production-quality specs. Need a custom solution? Our in-house engineers and designers bring fresh, creative thinking to every project.
Also, we're ISO 9001:2015 and ITAR certified, so you know quality and confidentiality are built into our process. It's why we're the preferred partner for brands big and small, and why we're known for meeting deadlines and exceeding expectations.
Quality Through Testing
Once our product has been manufactured to uphold uncompromising quality standards, it undergoes a series of tests to ensure that it holds up in a real-world environment.
100% of our membrane switches are tested before they leave our facility through a mistral device. Both the functioning LEDs and the buttons themselves are tested for opens, shorts, or incomplete circuits.
When we say that 100% of our membrane switches are tested, that means we don't only test a sampling of a larger lot – we test the entire lot. Each and every piece of each and every lot. We add additional labor and hours into the manufacturing process to ensure that we are shipping out a product that exceeds your quality and reliability standards.
We're equipped with the latest printing technology, manned by trained experts, and backed by some of the most inventive minds in the industry. But it's our unyielding dedication to quality and confidentiality that has earned us our certifications, awards, and customer loyalty. So give us your thundering timelines, your impossible quantities, your application quandaries—and we'll give you precisely what you need.
More from Ken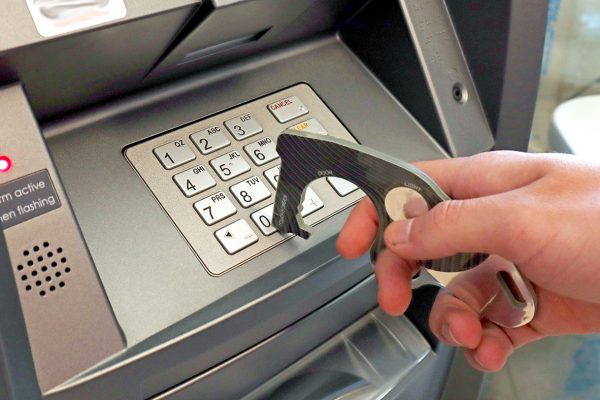 The COVID-19 pandemic has ushered in a new era of public health awareness. In an effort to mitigate the spread of the novel coronavirus, remedies such as social distancing barriers and hand sanitizer stations have highlighted the importance of developing…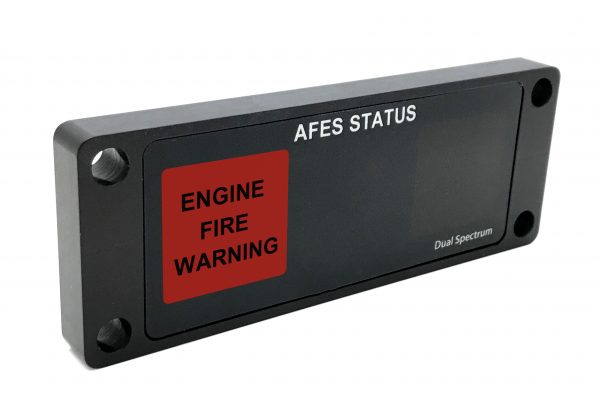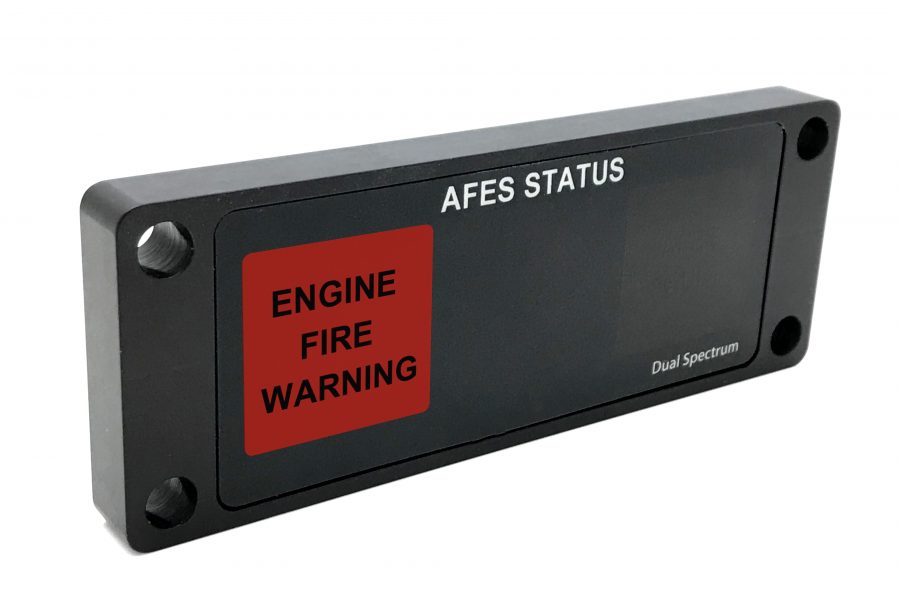 One of the most common and useful graphic overlay components is the dead front panel. A fully customizable and versatile user interface solution, dead front panels can be printed to accommodate virtually any type of design supported by backlighting, embossing,…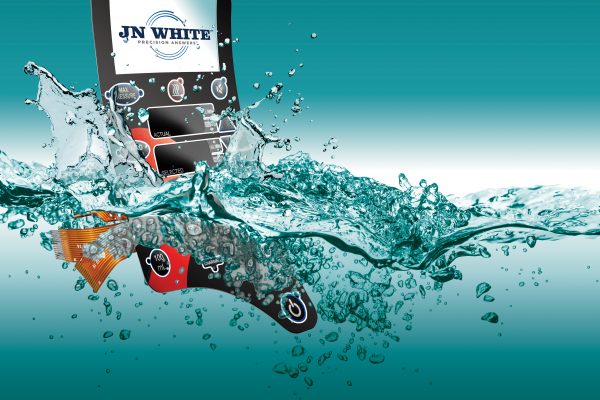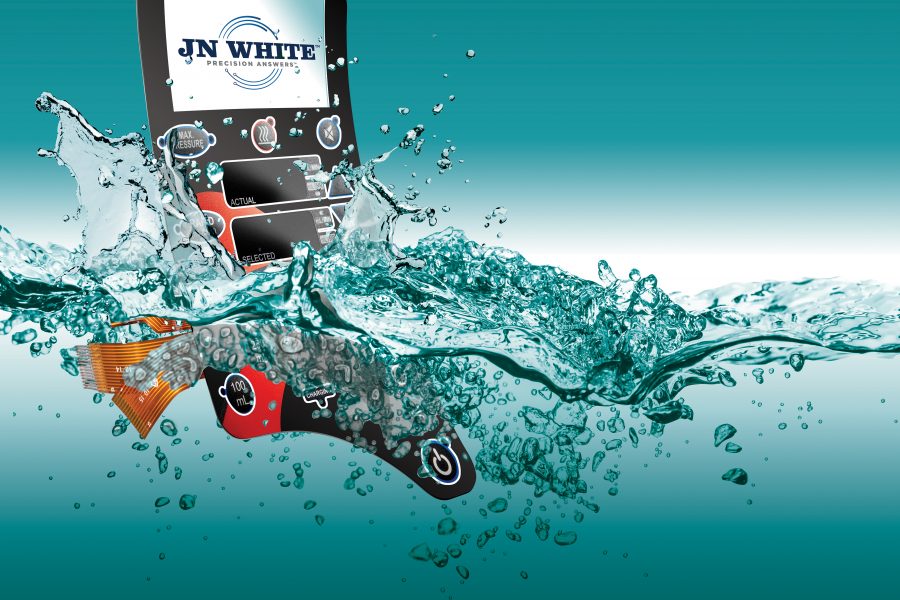 I am excited to share that JN White® has been named a finalist for three separate RBJ 2020 Technology & Manufacturing Awards: COVID Innovation, Manufacturing Innovation, and Executive of the Year (Jason Aymerich). These awards, "recognize excellence, promote innovation, and…