Color Management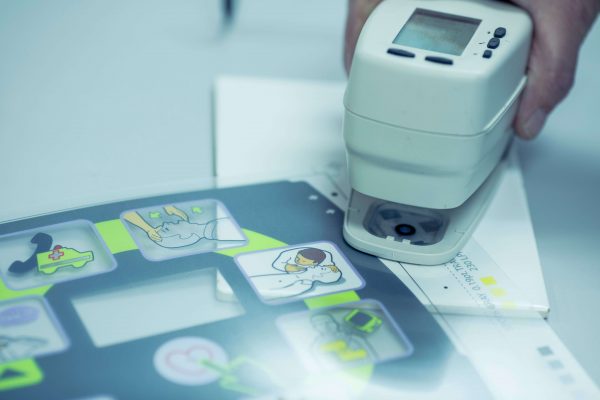 Color matching is of critical importance to brand owners.
Choose a vendor that has a computerized color formulation system to achieve consistent results from printing to print run to print run. Good suppliers can color match to the Pantone Matching System, Federal Standard Guide, a color swatch, or to your bezel. Calibrated light booths and/or digital densitometers are then used to inspect and measure results to ensure conformance.
The colors on the overlay are screen printed, digitally printed, or a combination of both, and applied on the backside (sub-surface) of the clear overly material. The thickness of the overlays protects the graphics from the environment and operator wear. Selective textures and window clearing agents are printed on the first surface and UV cured to produce a very durable finish. They can also be used to create some very cool graphic enhancements.
Inks & Finishes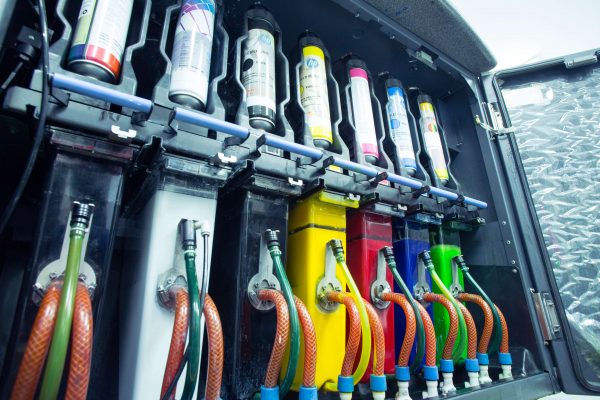 By implementing different material finishes and ink technologies, manufacturers can create visual impact and differentiation via unique textures and colors.
Surface finishes can be created by selecting appropriate materials and treatments, which provides a great deal of design freedom. Manufacturers with the latest digital printing technologies can reproduce photographs onto surface materials, allowing engineers to specify most any type of background pattern. If you can think it, digital can print it.
Inks can add another dimension to the visual appearance, and a variety of colors, tones, and reflective qualities are available to create the ideal user experience.
Embossing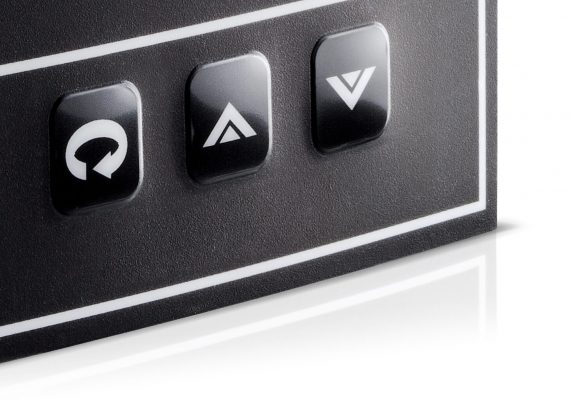 Embossed features can dramatically enhance the look and functionality of the graphic overlay. There are three basic styles of embossing: pillow, rim and dome. Depending on shape and size, logos and multi-level shapes can be embossed.
There are two ways to emboss an overlay. The first method is with male and female magnesium dies. This method is fine for most applications but there are height limitations: embossing height is usually 2 to 2-1/2 times the material thickness, the minimum width of a rim emboss is 0.050", the distance between embossed objects should be .100" and the minimum inside radius should be .005".
Hydroforming is the second method and has more design flexibility, but higher tooling costs.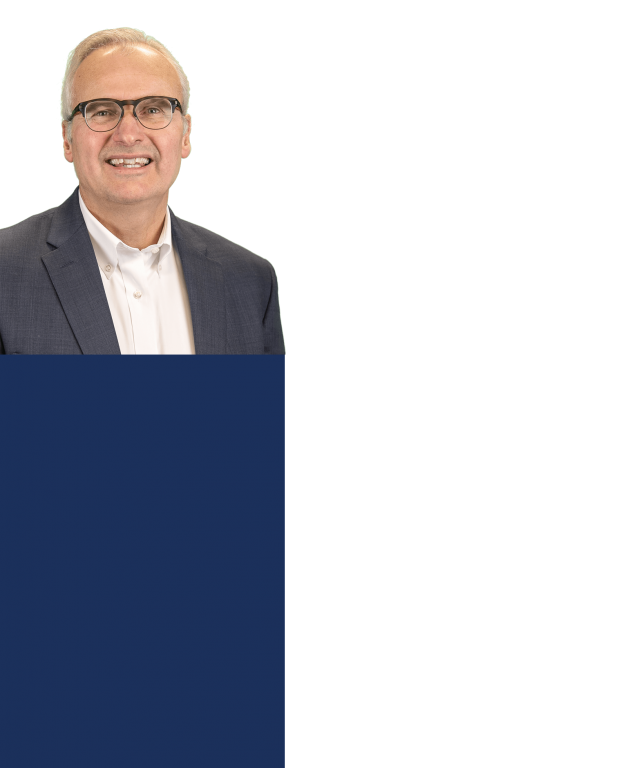 Sign up for tips from our interface guru,
Ken Boss.
Fill out this short form and we'll send occasional and useful interface tips directly to your inbox.
"We always deal with Steve Matacz. He is the best at making sure all details are perfect. Timely communication with any questions we have."
Paul A., Recreational
"Customer response time is one of the best; always prompt and helpful. On-time performance the last 12 months is 100%."
RoseMarie C., Utilities
"Customer service, quality and lead time are great! No complaints."
Sara H., Medical Devices
We had been getting labels from a small, local supplier. Then we had a UL audit and the Inspector found that the labels should have been manufactured per UL approved constructions. She asked me what other label manufacturers use and I said, 'JN White®,' to which she immediately said, 'use them!' She didn't have to look them up or anything.
Brian B., Manufacturing
JN White® does an excellent job in regards to the quality of their product! They are a good, responsive company that takes care of its customers and, if there does happen to be an issue, is quick to rectify the problem and make it right.
Steve L., Fitness Equipment
The JN White® team handling our account makes my day much easier. Communication is clear and timely on everything from quotes to pull-ins. Rarely does any item coming from JN White® end up being an issue. I am very satisfied with the level of attention and effort that they put in on a daily basis.
Ian M., Communications
Doug and Jaime suggested an alternative  to the present (3rd party) water jet cutting of our product. JN White's® plotter cutting resulted in a superior finish and reduced cost with the entire production process being done at one supplier. Great work!
Roger W., Home Products
Every aspect, from concept to quote, to proof and the final product, is handled very quickly and the end product is always excellent.
Connor B., Homegoods