Advantages
Excellent Tactile Feedback
Variety of Shapes and Sizes
Variety of Actuation Forces
Long Lifespan (up to 1 million actuations)
Disadvantages
Higher Costs than Non-Tactile Switches
More Components to Manage
Graphic Overlay
For tactile switches, the material selected is determined primarily by lifespan requirements.
If you have an application that requires < 50,000 actuations, polycarbonate is a good option; otherwise polyester is the material of choice. Life cycle tests show that polyester can be actuated over 1,000,000 times in a tactile switch without showing signs of wear.
For good tactile feedback in a membrane switch, choose an overlay thickness between .006 and .010. These thickness ranges will offer the durability to meet your requirements, with the sensitivity to provide a quality tactile effect.
Metal Domes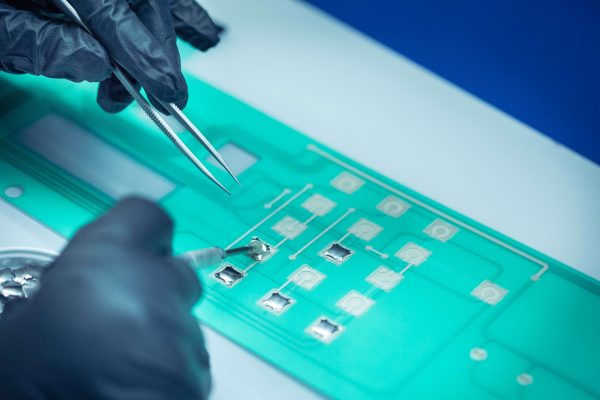 Metal domes come in a large variety of shapes and sizes, with actuation forces between 180 to 700 grams. 340 grams is the most common.
Metal domes are typically stainless steel, and are nickel-, silver-, or gold-plated. The selected plating depends on the conductivity requirements of the switch, chosen based on electrical resistance. Nickel is the standard, while gold drives down the resistance. Most screen-printed silver circuits are paired with metal plated domes. Gold plating is typically reserved for copper flex or PCBA-based designs.
Another factor that can determine the plating choice is the need to match the material of the underlying circuit. For instance, gold on gold is a common approach to optimize electrical performance.
Polydomes
Softer and quieter than metal domes, plastic polydomes are another option for engineers to create a desired tactile experience.
To make a polydome, a layer of polyester is screen printed with silver "shorting" pad, and then it is thermo-formed into a dome. This also allows you to create multiple buttons across a single panel, and it is a very cost-effective technique for high-volume switches (after the cost of the initial tooling).
Different actuation forces can be achieved by changing the diameter and height of the polydome to meet your requirements.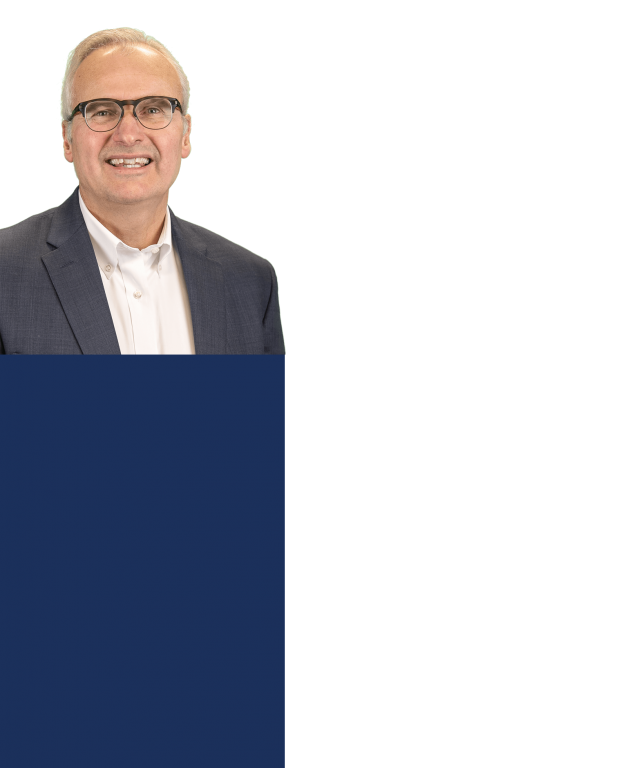 Sign up for tips from our interface guru,
Ken Boss.
Fill out this short form and we'll send occasional and useful interface tips directly to your inbox.
"We always deal with Steve Matacz. He is the best at making sure all details are perfect. Timely communication with any questions we have."
Paul A., Recreational
"Customer response time is one of the best; always prompt and helpful. On-time performance the last 12 months is 100%."
RoseMarie C., Utilities
"Customer service, quality and lead time are great! No complaints."
Sara H., Medical Devices
We had been getting labels from a small, local supplier. Then we had a UL audit and the Inspector found that the labels should have been manufactured per UL approved constructions. She asked me what other label manufacturers use and I said, 'JN White®,' to which she immediately said, 'use them!' She didn't have to look them up or anything.
Brian B., Manufacturing
JN White® does an excellent job in regards to the quality of their product! They are a good, responsive company that takes care of its customers and, if there does happen to be an issue, is quick to rectify the problem and make it right.
Steve L., Fitness Equipment
The JN White® team handling our account makes my day much easier. Communication is clear and timely on everything from quotes to pull-ins. Rarely does any item coming from JN White® end up being an issue. I am very satisfied with the level of attention and effort that they put in on a daily basis.
Ian M., Communications
Doug and Jaime suggested an alternative  to the present (3rd party) water jet cutting of our product. JN White's® plotter cutting resulted in a superior finish and reduced cost with the entire production process being done at one supplier. Great work!
Roger W., Home Products
Every aspect, from concept to quote, to proof and the final product, is handled very quickly and the end product is always excellent.
Connor B., Homegoods