The medical device industry is as challenging as they come.
First and foremost, the product you are designing needs to perform, often with new technologies engineered to solve new challenges. FDA compliance issue abound, from initial documentation and design drawings to prototype testing and final approval. Every part, every component, needs to be identified and tracked. And, of course, the device needs to be manufacturable, serviceable, and profitable.
With all these demands, it's easy to see why selecting the right user interface for your medical device might seem like the least of your worries. But don't underestimate the value of this component, to the end user and, ultimately, to the patients who will be benefiting from the work your product will do.
At JN White, we specialize in user interface assemblies, and our engineering partners rely on our expertise to help address this vital issue. When it comes to medical devices, we understand the unique demands for a membrane switch, and we can help you select the right features for your product.
Some of the key areas you need to consider for your medical device membrane switch include the following:
Durable Materials
Medical devices need to last. Hospital and health clinic budgets are under constant scrutiny and pressure. When they invest in a new product line, that investment must pay off.
For membrane switches, we support this requirement with durable materials that can resist high-volume actuations and surface wear, as well as constant cleaning with chemicals and solvents. Textured polyester graphic overlays with subsurface control graphics work very well in medical device applications.
Antimicrobial Properties
In many medical environments, patients are particularly vulnerable, and cleaning regimens alone simply aren't enough to reduce the impact of infectious agents.
Fortunately, there are new generations of plastics available. These materials have been specially designed for hospitals and similar environments, and feature chemistries that make them resistant to bacteria, viruses, and other dangerous microbes.
Standard Controls
To improve usability, we've found it preferable to stick with standard or previously approved designs. By presenting controls that medical personnel are already used to, we can help them avoid potentially dangerous operational mistakes.
For new products and new user interface designs, we typically develop fully functional prototypes for usability testing, allowing engineers to assess the true impact of the control units they are proposing.
Clear Feedback
Just as important as the design and layout of the controls is the tactile and visual feedback provided by the medical device. Indicator lights, LED screens, and embossed and/or domed actuators all contribute to this element of the user interface design.
We recently completed a membrane switch that featured a fully sealed silicone-rubber keypad, covered by a durable polyester overlay. This custom-molded silicone membrane layer helped enhance the tactile feedback of the switch, and at the same improved the intensity and uniformity of the backlighting.
Visual Impact
The design of the user interface can also have a powerful impact on both your brand and on the buying cycle. While functionality is the paramount concern, buyers and recommenders can still be influenced by impactful visuals, compelling graphics, and a premium high-tech look.
For example, we can help you implement the ideal mix of textures, finishes, and colors. You can stay on-brand, on-market, and project exactly the image you require. Digital printing offers additional, highly cost-effective design options, as we can print true photographic images and create nearly any look.
Manufacturing Quality
By their very nature, medical devices are operating in potentially life-impacting situations. This means they must be 100% reliable.  At just 99.9% reliability, 20,000 incorrect drug prescriptions will be written each year and 291 pacemaker operations will be performed incorrectly.*
We have a lot of experience with this requirement. We specify quality components, follow strict process control procedures, perform rigorous testing, and adhere to the highest manufacturing standards to ensure the membrane switch assemblies in your devices deliver that high level of reliability this market demands.
These are just a few of the considerations when it comes to membrane switches for medical devices. As is the case with all your device's components, a clear understanding of your product's overall user requirements will help drive the right design for the user interface.
An experienced manufacturer like JN White can help ensure that design is optimized for your specific needs, and you get just the right user interface for your medical device product!
* "Why 'good enough' is never good enough", www.bizjournals.com
Ken Boss is the Vice President of Sales & Marketing at JN White®, a leading ISO 9001:2015 and ITAR certified manufacturer.  He is an expert in the design and production of graphic overlays, membrane switches, user interfaces, control panels and custom labels. To see additional insights from Ken, please visit www.jnwhiteusa.com/blog.
More from Ken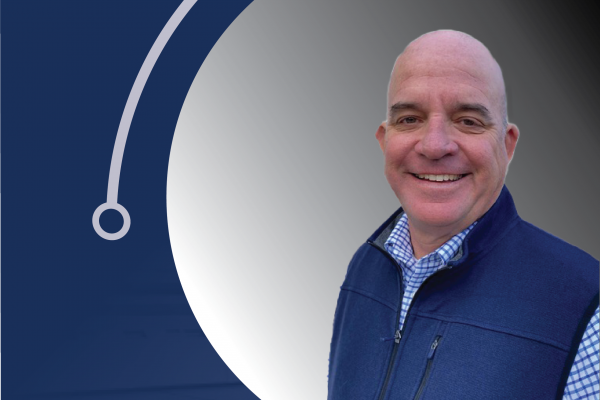 Allen Batty has been hired by JN White to be our National Sales Manager. Allen has over 20 years invested in sales and sales management experience. In his new position Allen brings a wealth of hands-on experience which will foster…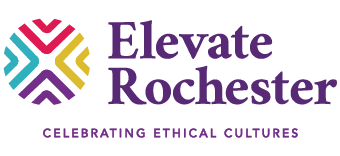 JN White has been honored by Elevate Rochester with a 2022 ETHIE award. According to Elevate Rochester, the award "recognizes the Rochester region's organizations that exemplify high standards of ethical behavior in their everyday business practices, and in response to…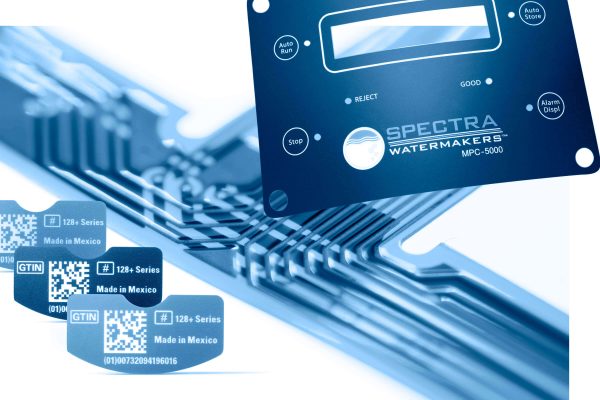 ISO JN White® is ISO 9001:2015 certified, meeting rigorous international standards for our quality management system. View our ISO Certification >