JN White's design team utilized sophisticated 3D modeling techniques and extensive engineering support to work through the complicated challenges presented by the customer. 3D modeling allowed the team to work through the many design iterations required. Furthermore, virtual prototypes were developed to ensure that the solution would work precisely with the other product components within exacting tolerances. The 3D modeling process allowed for seamless communication between JN White and the customer's design team throughout the project.
Printed Circuit Board and OLED Display – JN White®'s team began by utilizing a printed circuit board that included a mounted OLED display and a 7-segment display. The 7-segment display was created with individual side-firing LED's surface mounted onto the circuit board. Integrating the 7-segment display in this manner allowed the design team to create a numerical solution that could fully customize size, appearance and color (in this case, white). The product was thoughtfully designed as such, because no standard display solution could meet the customer's requirements. In addition, JN White used only the top layer of the circuit board for the user interface, so the customer could use the other layers to pull electronics out of the box and onto the PCB's, freeing up valuable real estate.
Front Panel Inlay – The entire custom graphic overlay was designed as an inlay on the existing metal front panel. This new component design eliminated the lifted and separated sharp edges that impeded the effectiveness of the current product.
The reengineered integrated segmented display enabled the customer to enhance the product in a number of ways. First, the new version allowed the customer to pull many other electronic elements from the base part onto the front panel. JN White also created a custom 7-segment display that radiates pure white numbers and enhances visibility. Finally, the new version provides a greatly improved end user experience with the elimination of exposed edges that were susceptible to lifting and separating. The finished, enhanced, and completely redesigned unit was delivered to the customer with a single domestic source. Exacted to the customer's specific requirements, the new unit functions properly and effectively, thus enhancing the overall end user experience.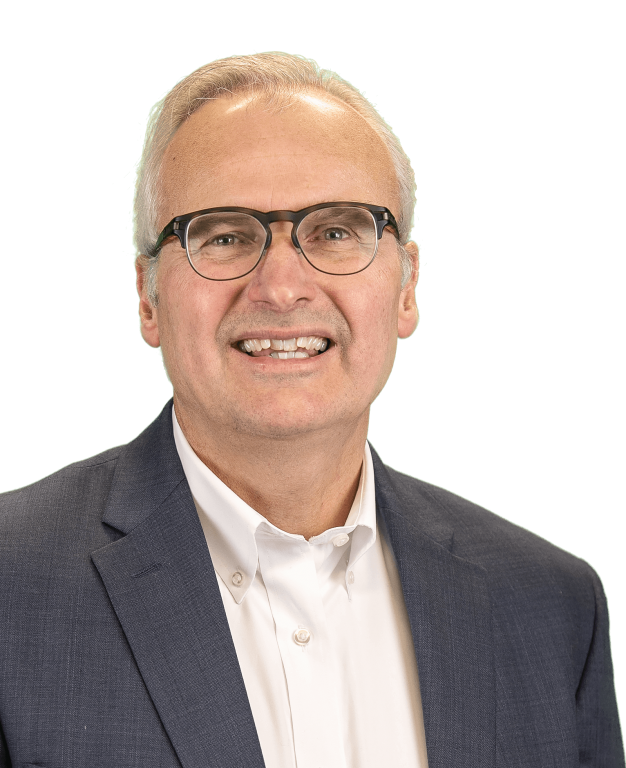 Sign up for tips from our interface guru, Ken Boss.
Fill out this short form and we'll send you occasional and useful interface tips.
"Very pleased with your team's response to our need during the COVID-19 crisis."
Lisa L., Medical Device
"JN White has been exceptional in working with our company in order to develop the look and feel of our new MRI patient worn transmitter. We had originally worked with a prior manufacturer for an earlier version of this product with much less desirable results. JN White delivered a clean professional product at a very reasonable price on time!"
Gary P., Medical
"We had very little information to work with and Jessica James made it nearly effortless on our end to get us exactly what we needed in a timely manner."
Lexi W., Industrial Equipment
"Getting any after-market graphic overlays done always has a certain risk factor in getting it all right. You guys were helpful, patient, & knowledgeable to achieve the best end result. Even pointing out some things that might be [an] oversight or [areas for] improvements. The outcome was perfect."
John S., Technology
"The print task was between the USA and Australia and everything went so smooth. I submitted a drawing, got a return email for me to confirm what I wanted. Even though this was over the Christmas period the print was waiting for me when I got back to work after the holidays. Great job and thanks."
Matt C., Military
"All of the folks there at JN White that I have talked to and dealt with have been very nice and professional."
Vern L., Industrial
"Customer service is wonderful. Receive confirmations and responses in a timely manner. Product has great quality."
Sara H., Medical
"It has been a pleasure working with JN White. We switched suppliers for some of our products to your company and you have given us higher quality. Excellent work!"
Roger W., Education
"I feel confident that JN White will do my order correctly."
Marie P., Government
"I found working with Sara to be a pleasant experience. We were trying to dial in the color to get just the right look on the printed substrate...Sara sent us a sample print sheet that had several variations, up and down, from the colors we specified, which allowed me to pick exactly the color we wanted. The end result product is perfect!"
Don M., Safety
"Our department has used JN White for a number of years for our inspection labels. They always respond very quickly when we contact them to place an order and communication is great with any questions we have. Highly recommend them."
Jim R., Government
"Easy process and great people to work with."
Richard Z., Military
"I'm very satisfied with your service. Always looking forward to bring the best!"
Ramses Z., Medical Devices
"JN White is very responsive to their customers. Product is delivered as expected...and they provide quality products. They have a clear understanding of the obstacles facing US based customers regarding the entire supply chain."
Bob M., Point of Sale
"We always deal with Steve Matacz. He is the best at making sure all details are perfect. Timely communication with any questions we have."
Paul A., Recreational
"Customer response time is one of the best; always prompt and helpful. On-time performance the last 12 months is 100%."
RoseMarie C., Utilities
"Customer service, quality and lead time are great! No complaints."
Sara H., Medical Devices