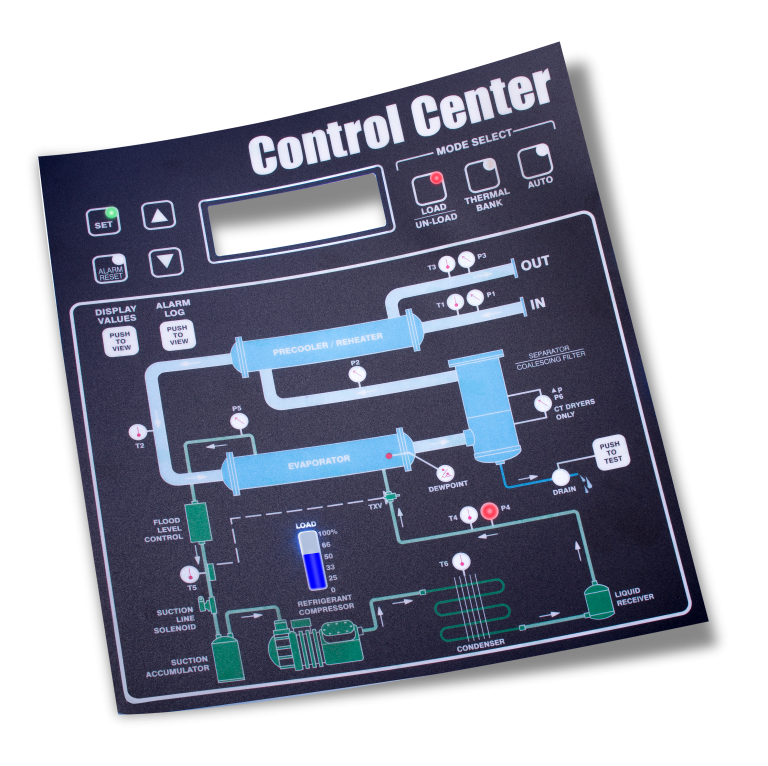 Graphic Overlay Capabilities
Outstanding Color Control and Exact Graphic
We can match to a color swatch, a Pantone chip, or to your bezel or housing, and we ensure the results with our calibrated light booth and digital densitometers. We also feature the latest digital printing technologies, allowing you to specify virtually [most] any type of background pattern or look that you are trying to achieve. If you can think it, we can print it!
Durability
Some graphic overlays will require a rugged material that can withstand scratches, chemical abrasion, or extreme temperatures or conditions. Because we print underneath this surface, all the graphics are perfectly protected by the overlay (called subsurface printing). We can even select materials with innate UV protectants to help preserve a "like new" appearance in these outdoor environments.
Adhesive Solutions
We work with you to specify the proper adhesive for your application, addressing environmental requirements, appearance, and other performance objectives. And we have the knowledge and skills on staff to solve complex challenges across many variables.
In-house Embossing
Embossed features can dramatically enhance the look and functionality of a graphic overlay. We have the in-house expertise needed to execute pillow, rim, and dome embossing. Plus, we can emboss logos, multi-level shapes, and other unique dimensional elements.
Selective Texture
By selecting appropriate materials and surface treatments, we help our customers create truly custom user experiences with unique textures and finishes. The right inks can add another whole dimension of design freedom, as does the ability to screen print. A selective texture will enhance both the look and the feel of the product.
Graphic Overlay Materials
Graphic overlays can be made using a variety of materials depending on the environment the final product will operate in. Withstanding harsh conditions, enhancing usability, and building your brand are all considerations you should keep in mind during the selection process.
Marine Audio Sound System: Solved
See how we created a graphic overlay for a unique product
JL Audio, a global electronics manufacturer, approached JN White® for assistance with an electronic graphic overlay solution. The customer needed a thermoformed part that would fit the customer's housing and stay properly bonded. JN White® was able to develop a dome-shaped graphic overlay that successfully met all requirements. In addition, the custom adhesive solution proposed by JN White® successfully holds the overlay in place. The component is in use today on one of the customer's premier marine audio systems.
Request a Sample Pack of Graphic Overlays
We know that you might want to feel and interact with our work before committing to a project with us, which is why we've put together a variety of samples to send to you, free of charge.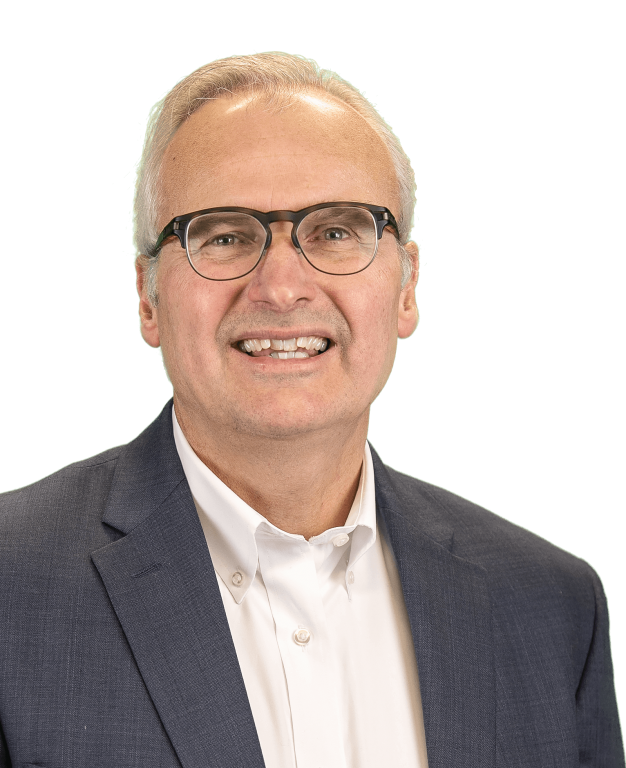 Sign up for tips from our interface guru, Ken Boss.
Fill out this short form and we'll send you occasional and useful interface tips.
See What Our Customers Are Saying
"Very pleased with your team's response to our need during the COVID-19 crisis."
Lisa L., Medical Device
"JN White has been exceptional in working with our company in order to develop the look and feel of our new MRI patient worn transmitter. We had originally worked with a prior manufacturer for an earlier version of this product with much less desirable results. JN White delivered a clean professional product at a very reasonable price on time!"
Gary P., Medical
"We had very little information to work with and Jessica James made it nearly effortless on our end to get us exactly what we needed in a timely manner."
Lexi W., Industrial Equipment
"Getting any after-market graphic overlays done always has a certain risk factor in getting it all right. You guys were helpful, patient, & knowledgeable to achieve the best end result. Even pointing out some things that might be [an] oversight or [areas for] improvements. The outcome was perfect."
John S., Technology
"The print task was between the USA and Australia and everything went so smooth. I submitted a drawing, got a return email for me to confirm what I wanted. Even though this was over the Christmas period the print was waiting for me when I got back to work after the holidays. Great job and thanks."
Matt C., Military
"All of the folks there at JN White that I have talked to and dealt with have been very nice and professional."
Vern L., Industrial
"Customer service is wonderful. Receive confirmations and responses in a timely manner. Product has great quality."
Sara H., Medical
"It has been a pleasure working with JN White. We switched suppliers for some of our products to your company and you have given us higher quality. Excellent work!"
Roger W., Education
"I feel confident that JN White will do my order correctly."
Marie P., Government
"I found working with Sara to be a pleasant experience. We were trying to dial in the color to get just the right look on the printed substrate...Sara sent us a sample print sheet that had several variations, up and down, from the colors we specified, which allowed me to pick exactly the color we wanted. The end result product is perfect!"
Don M., Safety
"Our department has used JN White for a number of years for our inspection labels. They always respond very quickly when we contact them to place an order and communication is great with any questions we have. Highly recommend them."
Jim R., Government
"Easy process and great people to work with."
Richard Z., Military
"I'm very satisfied with your service. Always looking forward to bring the best!"
Ramses Z., Medical Devices
"JN White is very responsive to their customers. Product is delivered as expected...and they provide quality products. They have a clear understanding of the obstacles facing US based customers regarding the entire supply chain."
Bob M., Point of Sale
"We always deal with Steve Matacz. He is the best at making sure all details are perfect. Timely communication with any questions we have."
Paul A., Recreational
"Customer response time is one of the best; always prompt and helpful. On-time performance the last 12 months is 100%."
RoseMarie C., Utilities
"Customer service, quality and lead time are great! No complaints."
Sara H., Medical Devices