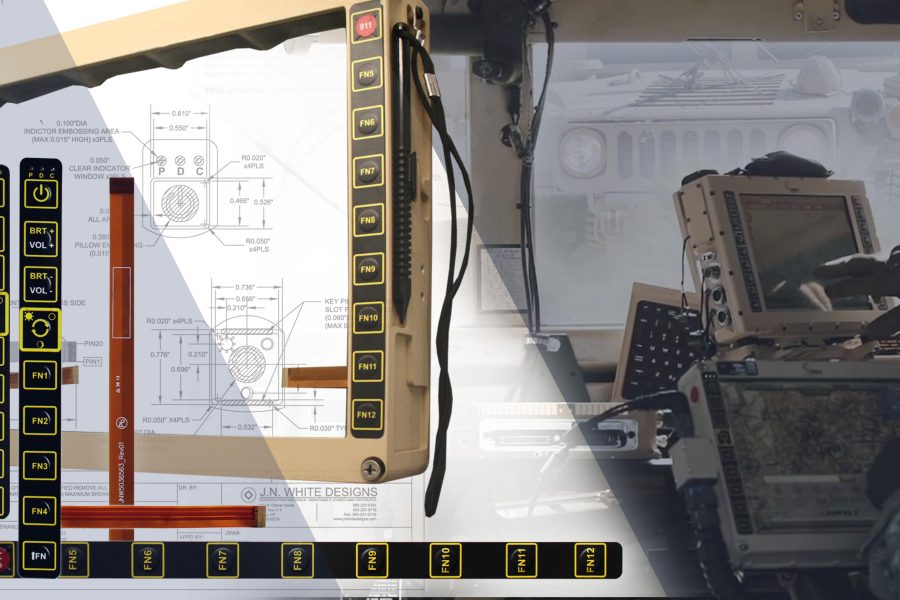 Modern 3D CAD modeling gives industrial designers and engineers a sophisticated tool that can dramatically improve their product's cost-efficiency and speed to market.
Of course, getting there took a while.
As you may be aware, 3D CAD modeling has been widely available since IBM first introduced the PC back in the early 80s, when programs like Romulus, Uni-Solid and the revolutionary AutoCAD brought new drafting and engineering capabilities to the masses.
Since those early beginnings, 3D CAD has made quantum leaps in both its capabilities and usability. What's more, the proliferation of cloud-based Internet and multiplatform devices has opened 3D CAD modeling to a much broader user base in recent years, making it practically viable for a variety of new verticals including mechanical engineering and industrial design.
So, how can 3D CAD modeling improve your product design? In short, it offers a variety of speed and cost efficiencies that directly and dramatically impact your bottom line.
Catching Design Errors Before They Cost Money
 3D modeling allows you see fully functioning parts before the production phase, via enhanced views and powerful simulation capabilities. These features help to ensure the feasibility of your product's design, catching errors beforethey become costly mistakes in prototype and production.
Enhanced views
Validate mechanical and cosmetic appearance prior to prototype and production phases
See exploded views, cross-sections, and construction details of complex parts
View designs from multiple vantage points by simply rotating objects
Gain a better understanding of the product's overall geometry and construction, resulting in more accurate design requirements
Powerful Simulations
Simulate precise shapes and assemblies such as curved surfaces and keypad designs more accurately
Run simulations that can solve complex analysis problems and enhance product performance
Reproduce real-world circumstances to test strength, behavior and failure models
Validate mechanical fit and tolerances between component and rest of the customer assembly
Cutting Down on Design Time
3D modeling not only catches errors before they happen, it cuts down on your design time by 45% by allowing you to design more efficiently. Through easy-to-use design features, you can make quick changes, track their cost implications and make smarter production decisions while your design is still onscreen.
Designed for Efficiency
Automates a full range of design and development processes, reducing cost and improving product quality
Improves communication, reduces errors, and reduces cycle times
Automatically documents a bill of materials, including all components and quantities
Allows designers and engineers to adjust and redesign assemblies to reduce manufacturing and assembly costs.
Let us help you use smarter technology to save time and money.
 By getting ahead of design flaws, streamlining processes and projecting costs in real-time, 3D modeling can help you find your most cost-efficient design faster, without the expense of production trial and error.
We'd love to talk to you about whether 3D CAD is right for you. To find out how much 3D CAD could save you on your next design, contact us for a free consultation.
Ken Boss is the Vice President of Sales & Marketing at JN White®, a leading ISO 9001:2015 and ITAR certified manufacturer.  He is an expert in the design and production of graphic overlays, membrane switches, user interfaces, control panels and custom labels. To see additional insights from Ken, please visit www.jnwhiteusa.com/blog.
More from Ken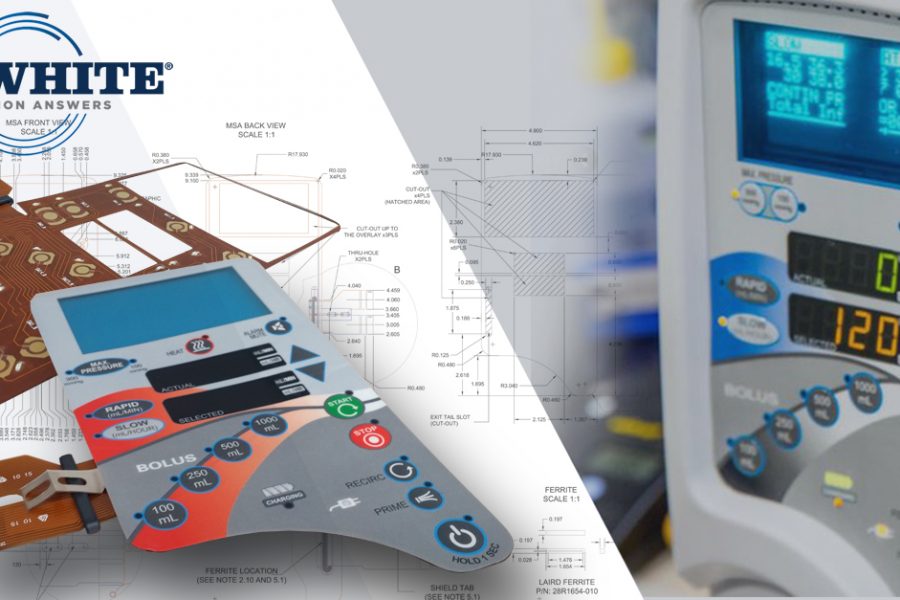 Developing a product from scratch can be incredibly difficult work. Organizations hoping to bring new ideas to life must be prepared to make painstaking decisions throughout the ideation and production processes. Product design is often one of the most challenging…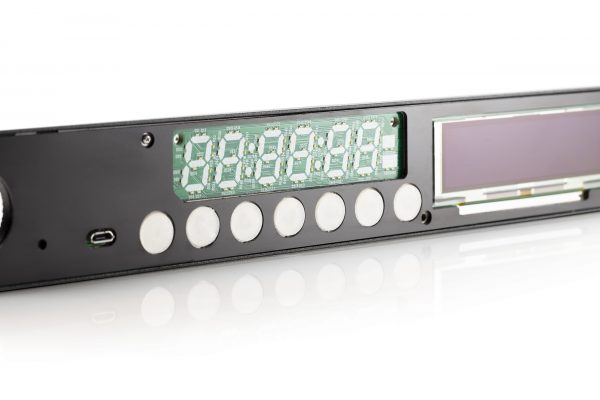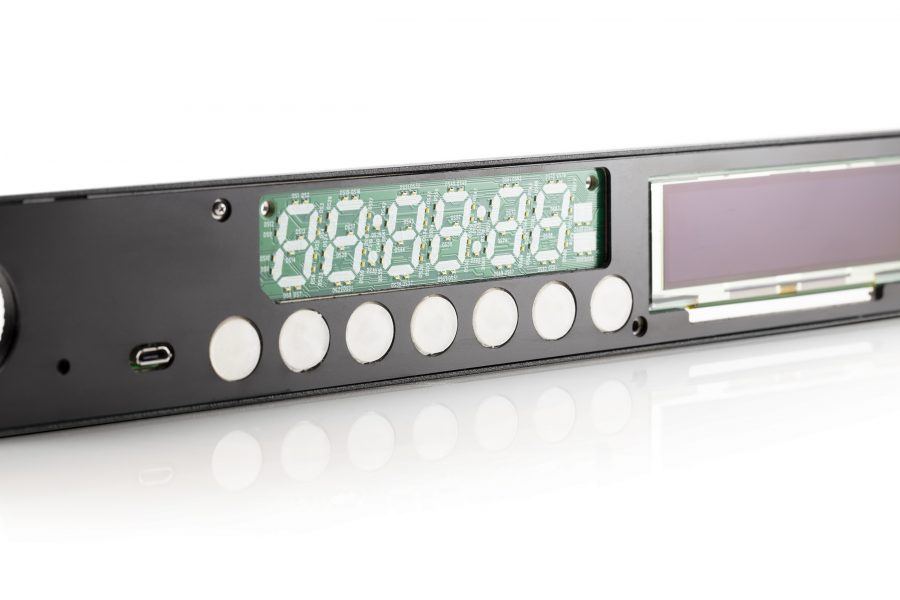 One of the most important aspects of product design is developing the user interface, which ultimately determines how users interact with your product. It's a critically important design consideration that ensures users are able to understand and execute a device's…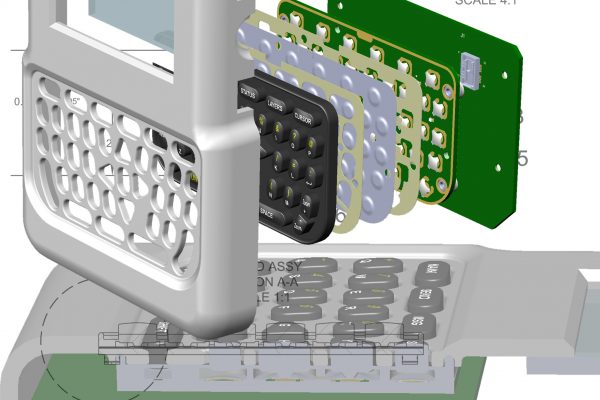 Design is sometimes mistaken as a discipline of aesthetics. A beautiful piece of architecture, a sleek new car, or even an attractive pair of jeans are all products you could consider well-designed. But design is also a discipline of function,…