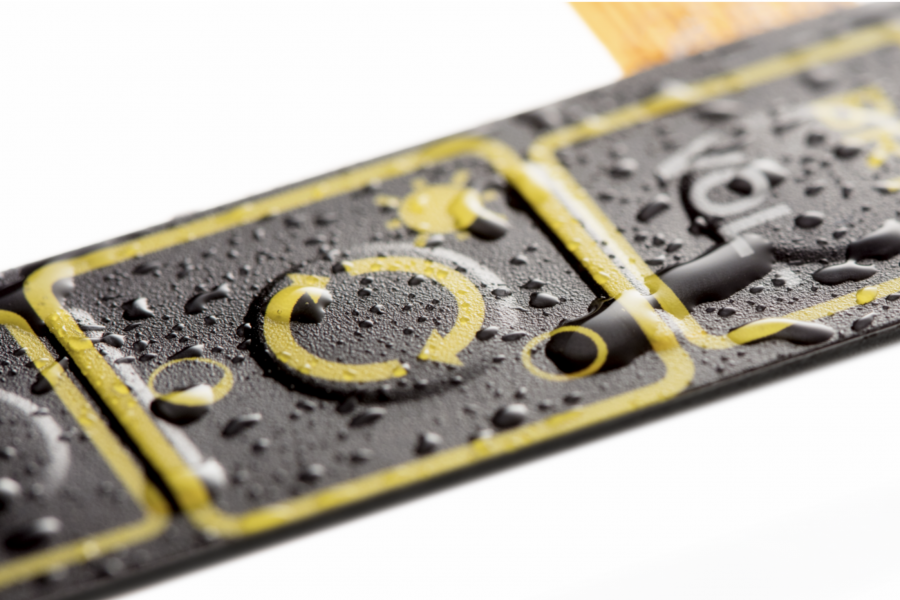 By Ken Boss
I've come across many design engineers who underestimate the durability of membrane switches. They tend to prefer mechanical switches, most likely because mechanical switches can feel heavier and more physical than a typical membrane switch.
But there are things we can do to make your membrane switch more durable. Much more durable, in fact. And the techniques available to us can be implemented at nearly every layer of these complex designs.
So, to answer the question in the title of this post, it isn't a matter of one silver bullet to make your membrane switch more durable, but rather the correct design choices across the entire assembly. Here is a quick summary of the different areas where we can make an impact.
Top Interface
What many people don't realize is that the very nature of a membrane switch's top interface – the graphic overlay – makes it more durable. Because we print on the backside of this surface, all of the graphics are completely protected. It will look great, no matter how many cleanings or snowstorms it goes through!
We also have a wide variety of overlay materials to choose from. Polyester is extremely durable and dimensionally stable. We also have access to blended materials, which can deliver the durability of polyester and the flexibility of polycarbonate. We can even select materials with innate UV protectants.
When your switch needs to look as rugged as it actually is, we'll often incorporate custom-molded silicone-rubber keypads. These can be ideal for environments where a more robust-looking interface is desired, such as in construction and industrial applications.
Underlying Circuitry
Once we get below the top interface, there are more choices we can make to deliver a more durable membrane switch. For instance, we can choose copper flex on polyimide vs. screen-printed silver for the lower circuit, and solder vs. conductive epoxies for embedded high-temperature resistant components.
Copper flex circuits are made by laminating copper to an underlying substrate that is then etched to leave the desired conductive traces. This is a rigorous, demanding process, but the result is a more flexible circuit that will hold up over time while also allowing you to attach components via solder.
To provide even more support and structure to the switch, we can incorporate printed circuit board assemblies (PCBAs) into the design. A wide range of layers and thicknesses are available, which allows our engineering team to address a variety of design requirements.
Lenses & Gaskets
One of the key advantages of membrane switch assemblies is the ability to integrate lenses and screens. These can dramatically improve the user experience, but they can also be a challenge when it comes to durability.
We work closely with our customers to select materials and coatings that match up with their design objectives. Impact strength, transmission quality, and scratch resistance can all come into play, and all can be optimized for maximum robustness and manufacturability.
Finally, appropriate gaskets and VHB tapes can be used to address extreme weather or environmental conditions, ensuring integrity around lenses and the overall membrane switch assembly. We have ability to seal and protect internal components from moisture, dust, and other damaging elements.
When properly engineered and manufactured, there are practically no limits to the durability of your membrane switch. We've built switches designed for 5-6 million lifetime actuations, and others designed for truly extreme environmental conditions. The key is to understand the real demands of your application, and work with a supply partner who can help you make the right choices to meet those objectives.
Ken Boss is the Vice President of Sales & Marketing at JN White®, a leading ISO 9001:2015 and ITAR certified manufacturer. He is an expert in the design and production of graphic overlays, membrane switches, user interfaces, control panels and custom labels. To see additional insights from Ken, please visit www.jnwhiteusa.com/blog.
More from Ken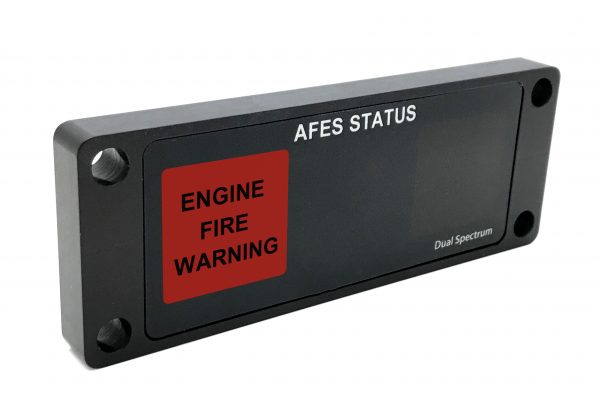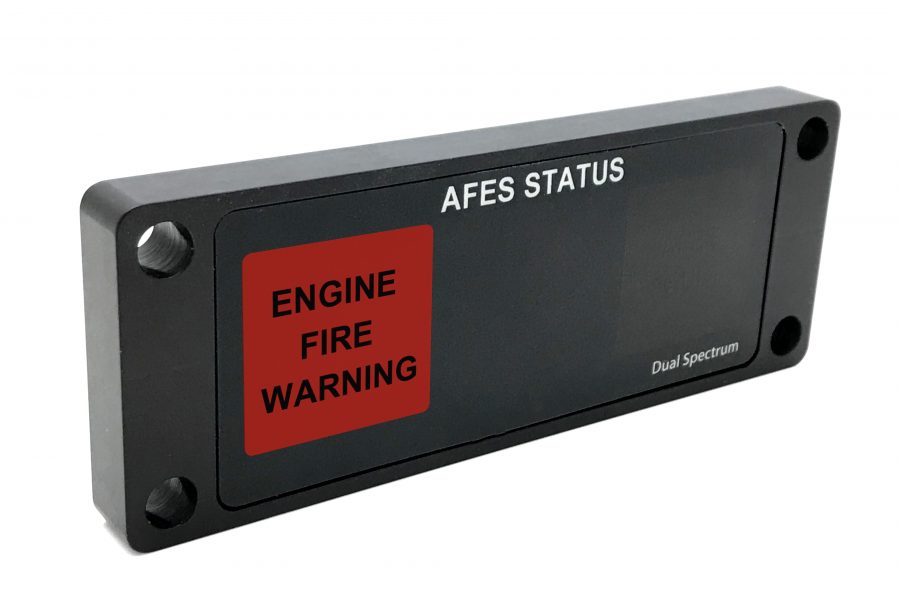 One of the most common and useful graphic overlay components is the dead front panel. A fully customizable and versatile user interface solution, dead front panels can be printed to accommodate virtually any type of design supported by backlighting, embossing,…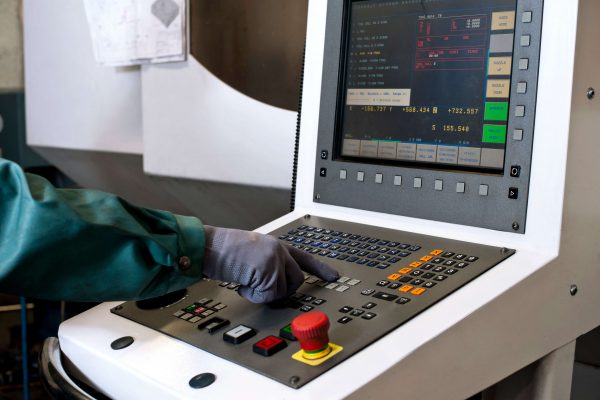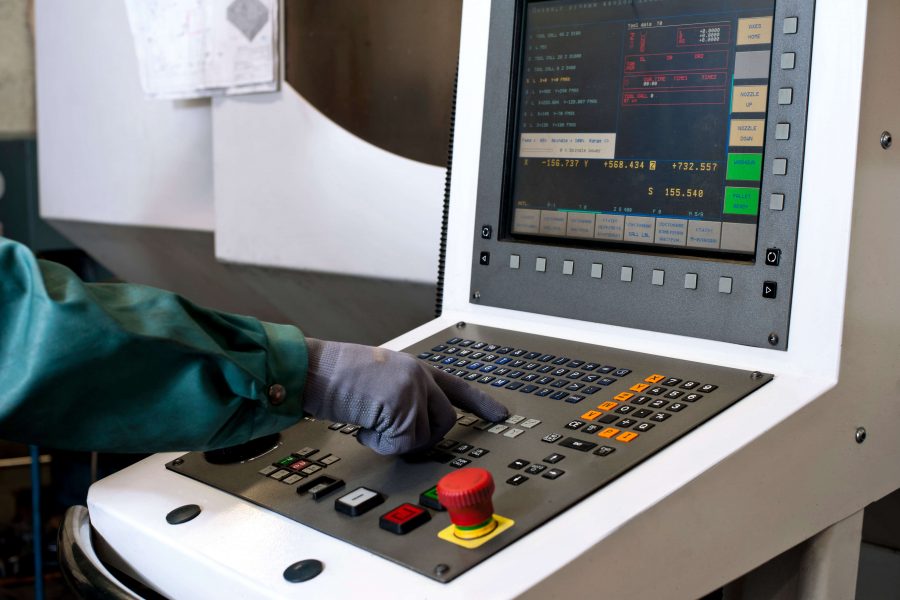 Membrane switches are affordable, customizable, and highly functional user interface components. Custom built for a wide array of products throughout the consumer electronics, medical, and industrial markets, membrane switches are durable and reliable tools that allow users to easily…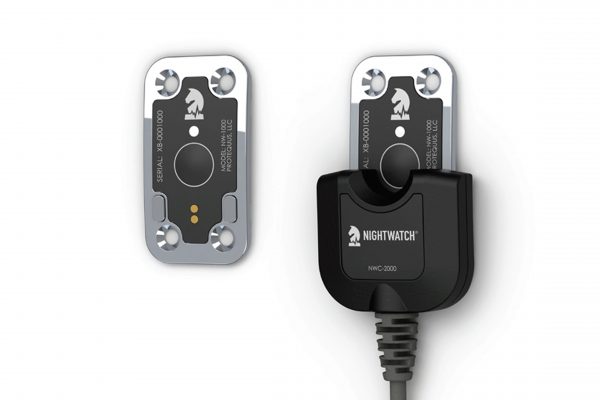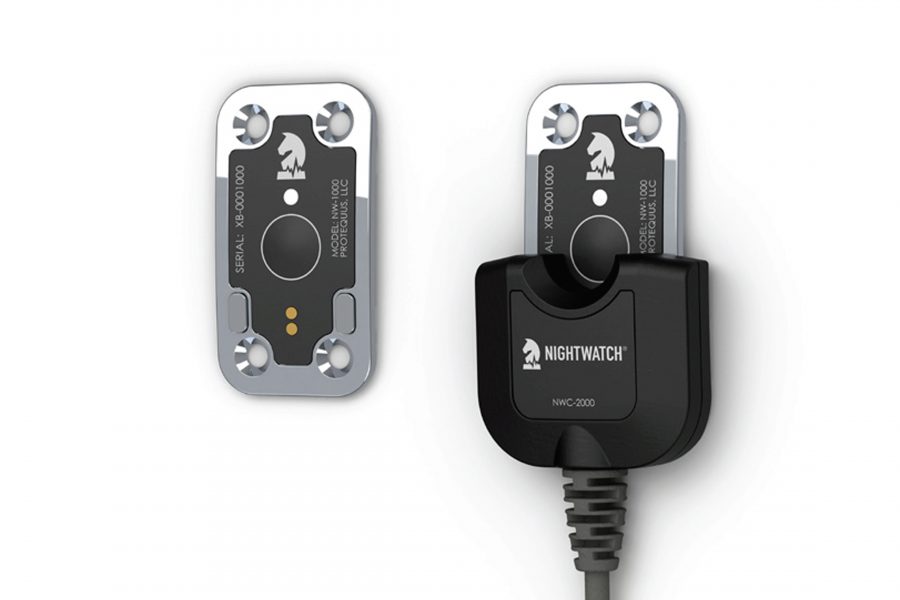 Wearable technology devices have become an integrated part of everyday life. From smart watches to health monitors, devices worn on the body can gather important biometric data for further use and analysis. The FDA has approved a wide variety of devices…