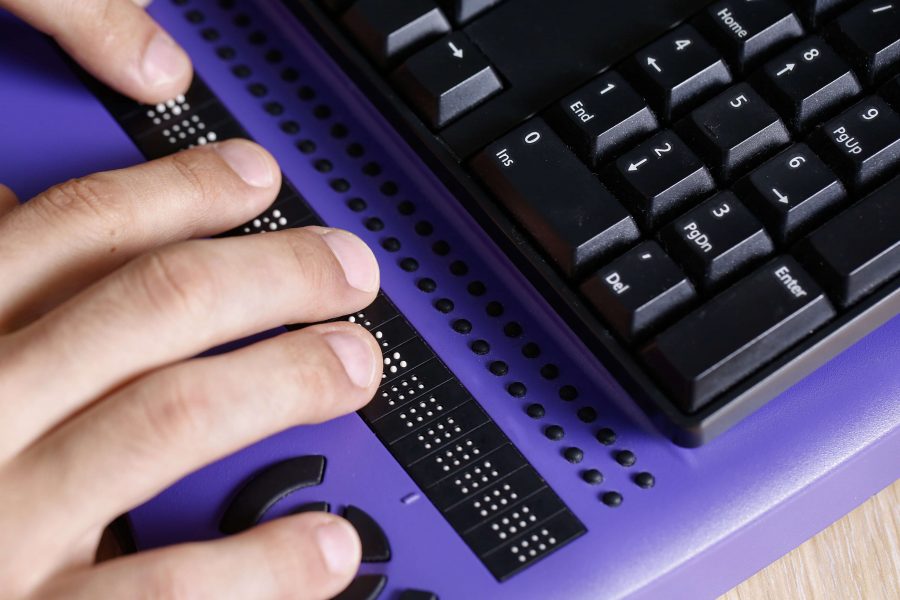 When we consider the prevalence of technology in our everyday lives, we typically view it as a convenience that is intended to save us time and effort. However, for individuals with physical or communicative disabilities, those same devices can actually increase their challenges.
Fortunately, the development of membrane switch design has evolved to meet the requirements of adaptive use devices. Adaptive switches transform the original designs in order to allow the physically or mentally challenged user to activate assistive technology devices in their environment.
Adaptive Controllers Broaden Gaming Device Accessibility
One example of this innovation is illustrated in the XBox Corporation commercial which debuted during the 2019 Super Bowl broadcast:
This clip highlights one in a series of adaptive controllers developed by Xbox's parent company, Microsoft, that removes the physical barriers so that everyone can enjoy their gaming experience. XBox currently offers a variety of adaptive gaming accessories, including foot pedals, mountable switch buttons, and single hand joysticks, among others.
Each of these devices was developed in partnership with groups such as AbleGamers, The Cerebral Palsy Foundation, Special Effect, and Warfighter Engaged. These collaborations are ensuring maximum accessibility to the broadest range of individuals with disabilities.
The Role of Membrane Switches in Assistive Technology
Innovation in assistive technology goes well beyond just the gaming industry. Adaptive switches are present in a broad variety of devices used to assist individuals with both mobility and communication challenges. These all require membrane switches designed to meet the specific criteria of the device it will be operating.
Examples of adaptive switches include: cup switches, which assist individuals with low vision; flex switches, which are tubular in design and activated by movement in any direction; and pillow switches, which are intended for activation by contact with the user's head or cheek.
In each of these cases, it's important that the switch has a broad area for activation, requires minimal actuation force, and can provide both tactile and audible feedback. Each of these design considerations are imperative to address when developing the membrane switch.
Continued Innovation in Custom Membrane Switches
With a strong history of designing membrane switches for medical, DoD/military, and a variety of industrial applications, JN White®'s expertise lends itself well to the unique challenges of assistive technology.
Complete details on our design experience and methodology can be found on our Membrane Switch resource page.
More from Ken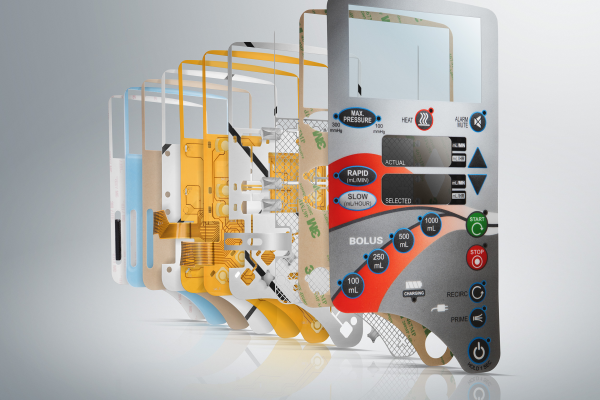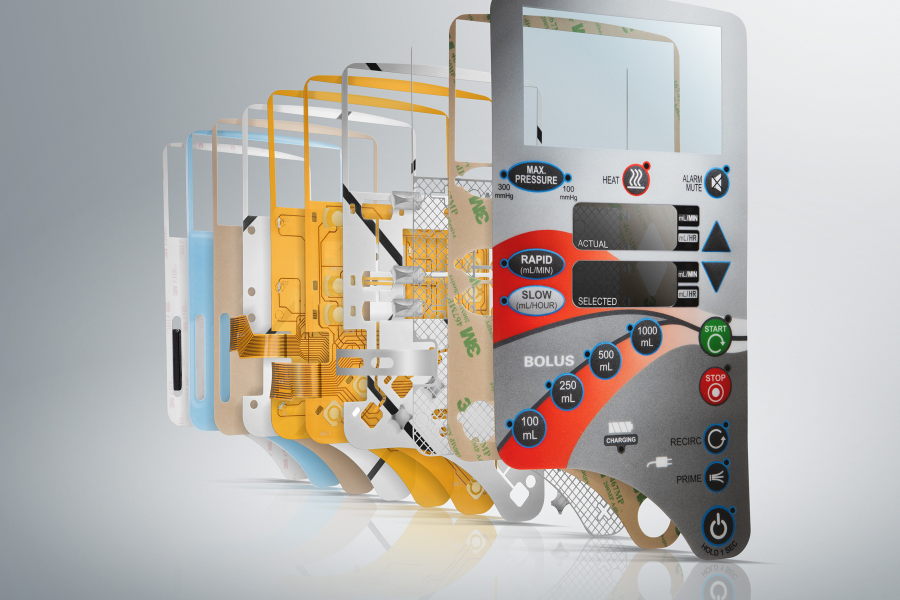 At JN White®, our primary goal is to solve problems for customers, no matter what products they offer. Fortunately, our custom-designed membrane switches and membrane switch keypads have proven use cases that span industries. Since we service manufacturers whose products are…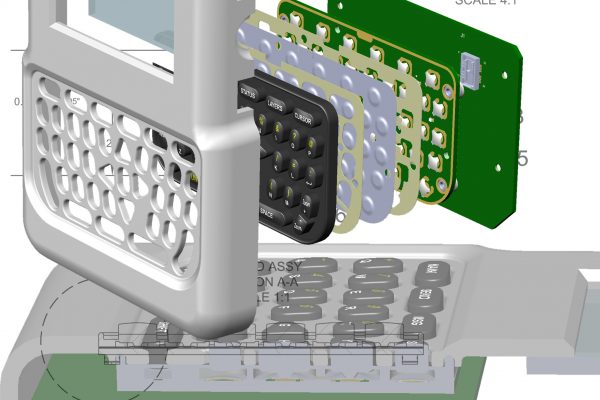 When it comes to user interfaces and membrane switch assemblies, there can be a massive range in the level of complexity. And as we all know, more complexity means additional design and manufacturing challenges, from rising costs and potential waste…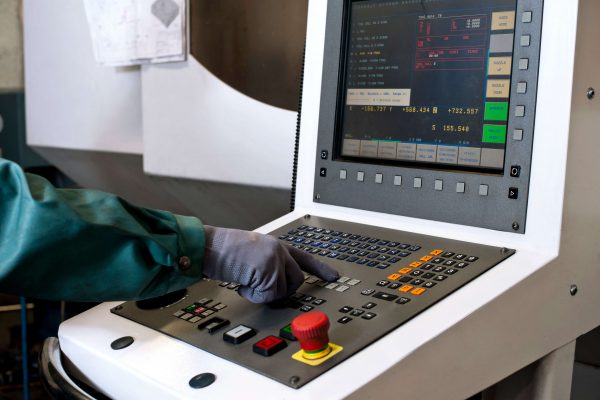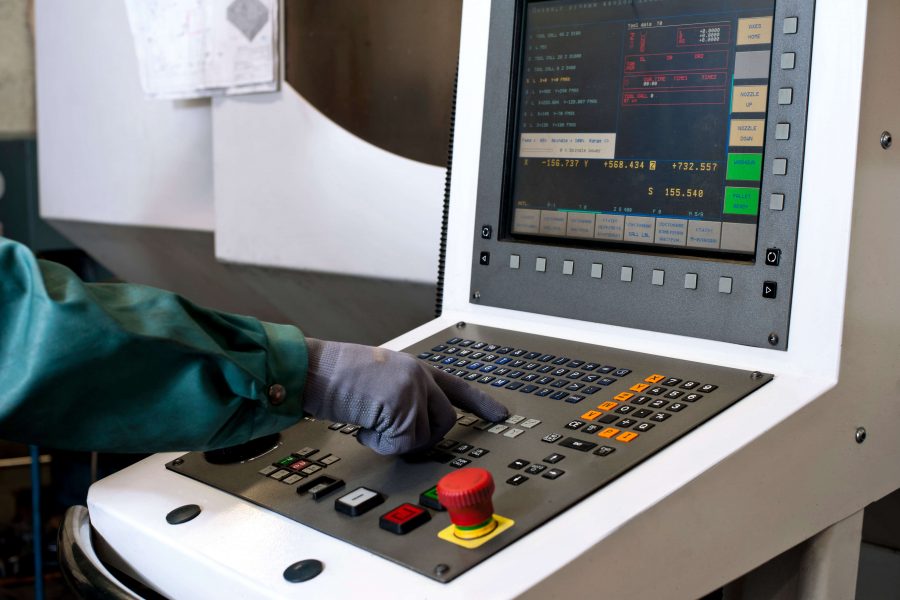 There are countless possible configurations when developing a membrane switch, with each option primarily dependent on the type of application, intended user and expected environment. Further Considerations: Is copper flex necessary? What is the preferred LED backlighting option? Are silicone…